Created on February 10th 2017
U.S.M.C. Fighting Knife – New manufacture – boxed by KA -BAR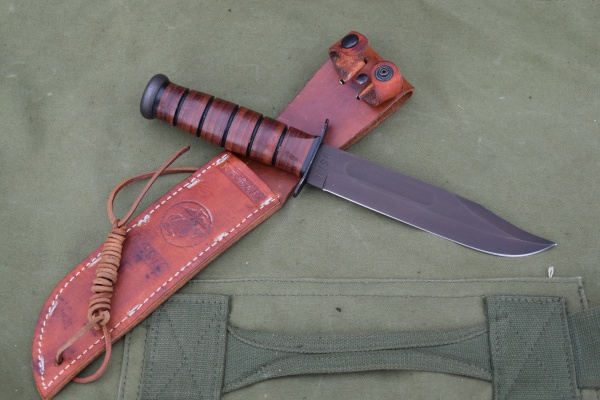 Re-manufactured in the 1970′s as a celebration of the legendary originals, by the same factory, on the same machinery.  Supplied in its box with correct, as original, leather scabbard.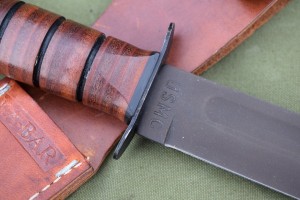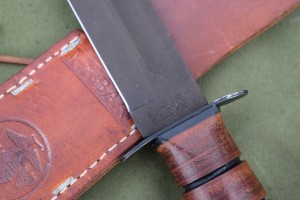 The knife is 12″ in overall length.  The black phosphate finished blade is 7″ long, with a bowie type shape to it.  Perfectly sharp and unused.  There maybe the smallest damage to the tip – almost a chip from dropping ?  The rest of the edges are devilishly sharp.  The handle is compressed leather with a full tang construction with a steel pommel.  Steel cross guard.  The ricasio is clearly marked "KA-BAR / OLEAN. N.Y."  and on the obverse "U S M C".  Blade is 5/16″ thick.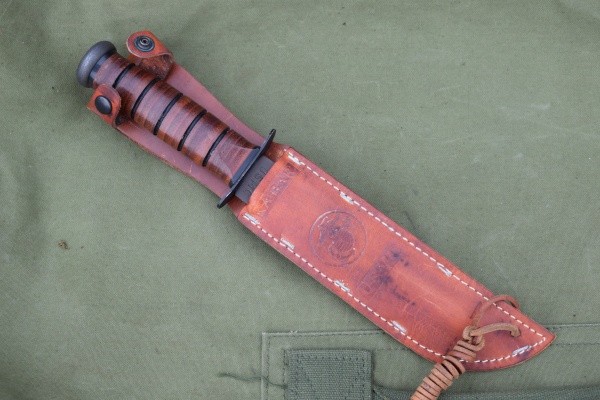 Leather scabbard and belt loop: Unused. Stitching and steel staple construction.  Single leather retention strap with blackened fastener.  Leather leg tie at base.  All leather is supple and Smells Good !
Included in box.  Printed leaflet "KA_BAR  WAS THERE!" with history and copy of blue-prints.  Brass combat belt hanger. The package in good condition.
£ 65.
Comments Off