Created on September 30th 2009
A Fine Officers Sabretache from The 8th Hussar Regiment Prussia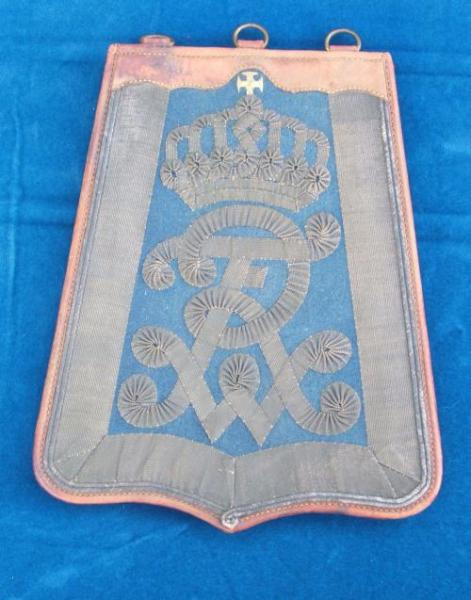 The 8th was raised from Paderborn in 1815. The Colonel in Cheif being Emperor Nicholas II of Russia. The Sabretache is mainly constructed of stiffened red leather with a white lined interior. The colour is strongest on the reverse and inside. The front would benefit from a professional clean being rather dirty. But all the embroidery is intact, there are no losses, there are no loose parts it is perfectly preserved if not a little dirty and faded. Three brass suspension rings are looped in with leather bands at the top. This is a rare and interesting example of one of these fine items.
£875.00 REDUCED TO £525
 Other Ranks Sabretache of the 18th Saxon Hussar Regiment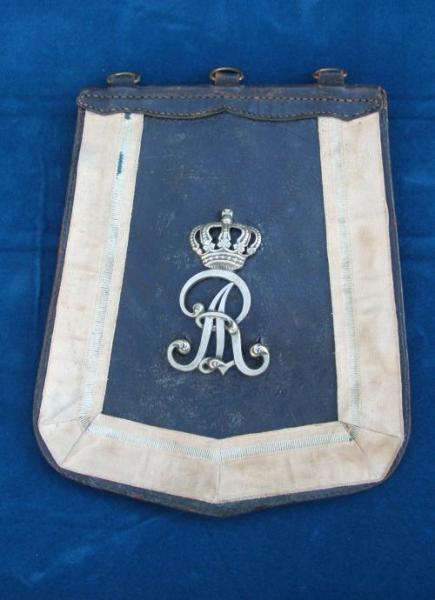 2nd Squadron, King Alberts 1st Saxon.
Made of stiff thick leather with a wide band edging most colour faded away. Silver monogram and crown in center. Item intact no losses or tares. All stitching intact. Three brass hanging rings at top. Marked on the internal flap "18 H" over "2 E"
SOLD
1897  NCO's Cap Jager Battallion.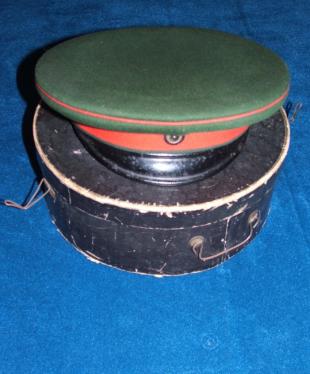 In extremely good condition, no losses in a hat box with suppliers address. Owners name & unit hand written inside  and manufacturers name see photos. Peak has original finish. Item is a "Sleeper" in fantastic condition.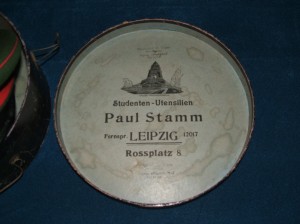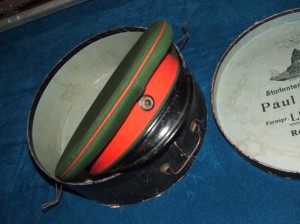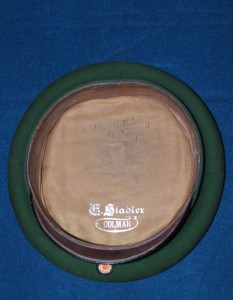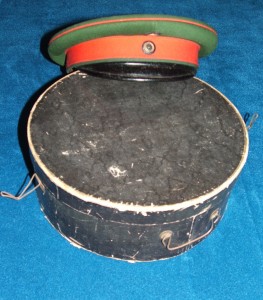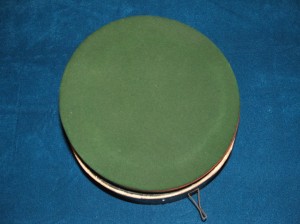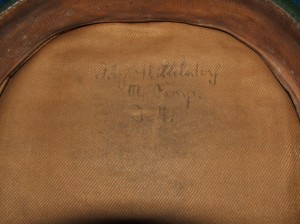 SOLD
Comments Off