Created on October 2nd 2012
 Ajack  Telescopic Rifle Sight.
Short scope by AJACK measuring 9.1/2″ overall in length.  1″ Tube.  Two turrets, elevation and windage adjustable .  Post and Rail reticle.  Remains of  mount for front end available.   Magnification 2.5 x 70.   Optically 95% of image remains visible and clear, edge is becoming "fuzzy"    – SOLD
+++++++++++++++++++++++++++++++++++++++++
German Variable Magnification Sporting Scope.
4 – 10 x Magnification.  45mm Object lens.  Fine cross-hair reticle.  310 mm in overall length.  With screw covers over adjustable dials.  25mm Tube.  The body with make and serial number high-lighted in white.  Image is good, needs cleaning.   SOLD
++++++++++++++++++++++++++++++++++++++++
Dr Walter Gerard Scope with swept Mounts & two Bases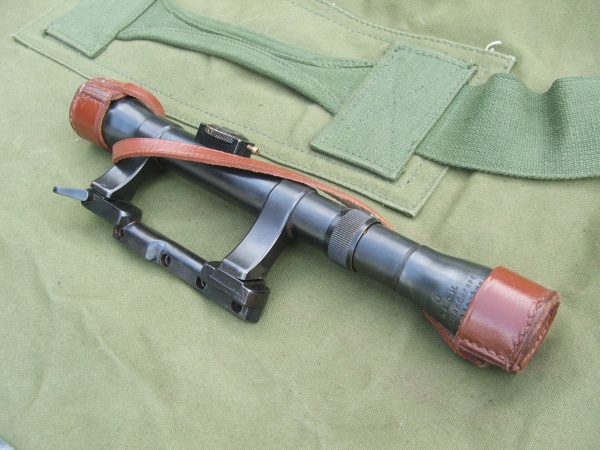 There is a vertical adjustment tower on top of the 22 mm tube with a locking screw. The serial number 38086 is on the side of the adjustment block.  Overall length 10″ exactly.  Post & rail reticle with focus adjustment.  Swept mounts that detach after unfastening locking catch and turn 90 degrees to remove.  The current base (in photo) has a profile that fits 6.5mm Mauser perfectly, there is also another base, as of yet unidentified, which might fit the Long Lee type action.  Leather scope covers.
£ 325….SOLD
+++++++++++++++++++++++++++++++++++++++++++++++++++++++
AJACK  6 x 42mm Telescopic Sight & Swedish Mount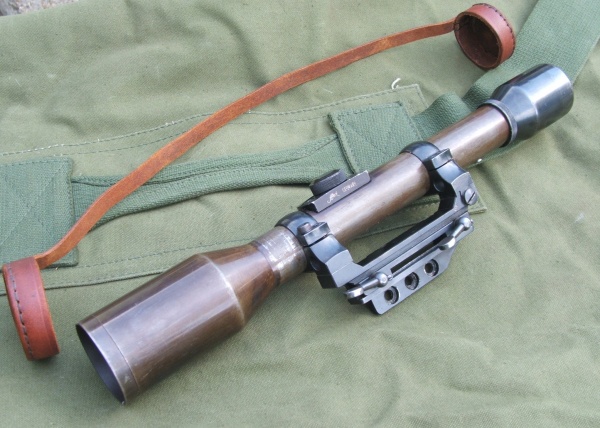 Superb Optics.  Fine cross-hair reticle.  Windage and elevation adjustment by through towers on scopes main tube.  S/n 9411  Adjustable focus at eye-piece.  26.5mm tube.  Overall length nearly 13″.
Swedish style blued mounts with windage adjustment through locking screw under rear post.   These mounts have been numbered "51″  the lower section of the rear ring has been re-numbered from 59 to 51 to correspond with the rest of the set.  Double locking turn-over pins secure the base to the mounts.  Three hole fixing to action body provided.  Two of the original threaded screws have been replaced with two Alan screws.  The mount is blued as are the rings turret blocks and eye-piece, the balance of the scope is a pleasing brown / grey colour.  There is a nicely made new set of hand stitched leather covers for the scope.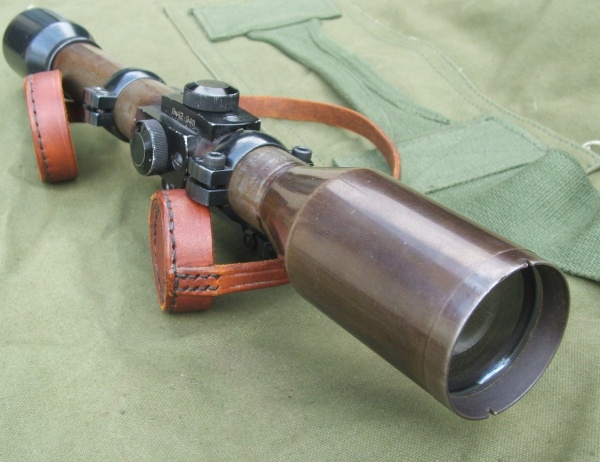 £665.  SOLD
Comments Off