Created on June 16th 2010
A Boxlock Pocket Pistol by J.W.Richards of London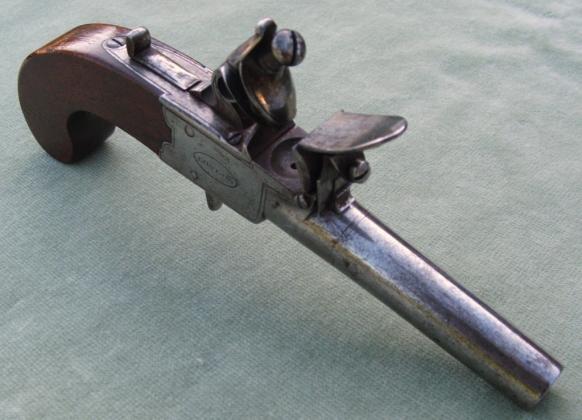 A fully functioning example of a Boxlock Self protection Flintlock Pistol.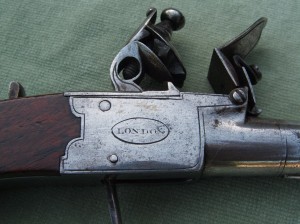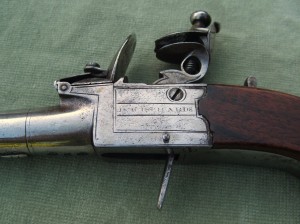 Slab sided Walnut butt – no cracks or splits. Boxlock action with concealed trigger which drops down when the weapon is cocked. Steel cock and frizen with sliding safety on top behind cock. Screw-off barrel frozen.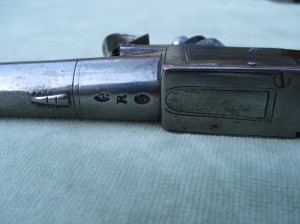 Breech marked with Richards makers mark and London proofs.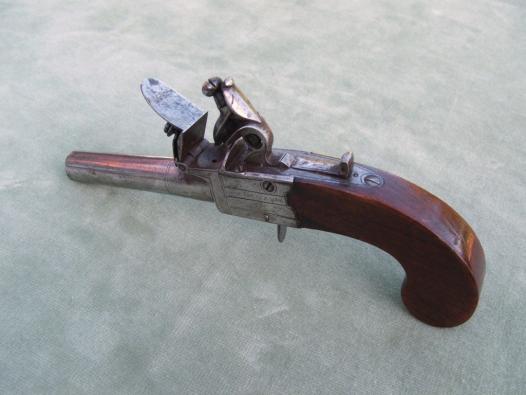 Left side of action marked "J.W.RICHARDS" the right side marked "LONDON"
£475
Comments Off