Created on May 19th 2018
Superb Condition Pattern 1827 Naval Officers Sword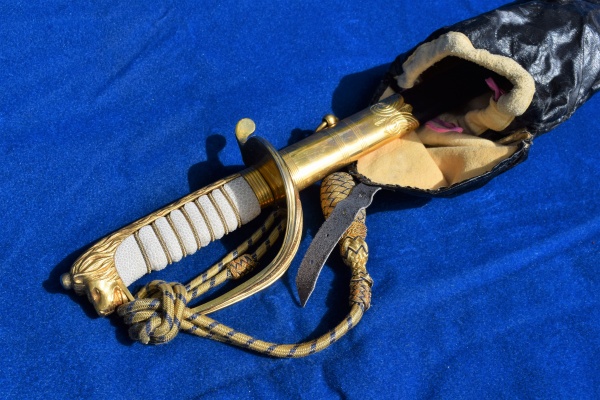 One of the best By Sword & Musket has ever offered for sale.  In this as issued form it would be very hard to improve upon this item.  Condition for its age, can not be faulted.  This 1827 patt British Naval Officers Sword is offered complete with its scabbard and transit bag – all being in excellent condition.  The sword blade carries the cypher of George VI.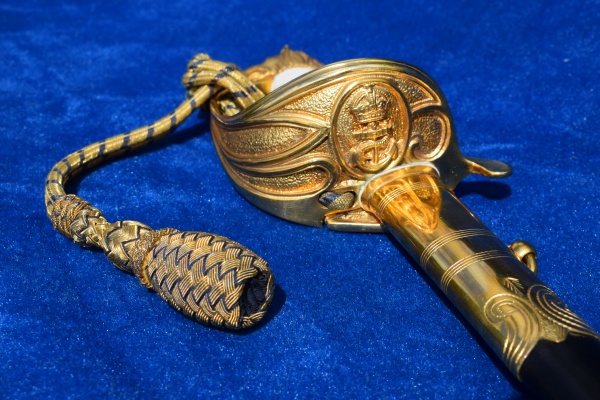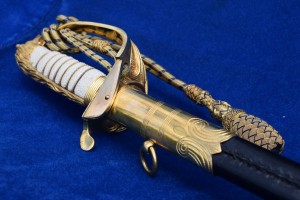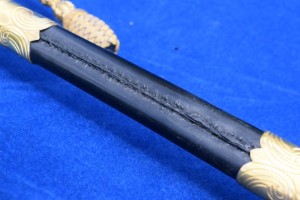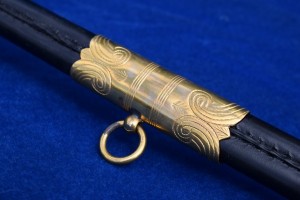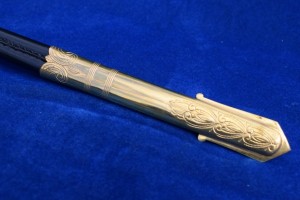 Soft leather lined black bag with pink pull-ties and black fastening buckle and strap – all intact.  Black leather scabbard with brass fittings and two suspension rings – all intact, all in fine unpolished condition.  Once these swords loose their gold finish they tend to be over-polished – relying on the brass from which the parts are made providing the shine.  In this case the gold wash over all parts is still complete.  This is particularly true of the hilt, back-strap and guard which still have a 99.9% gold covering.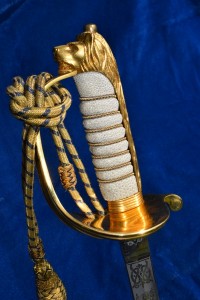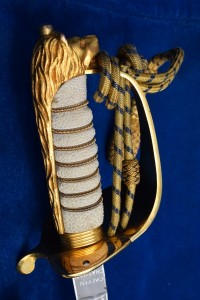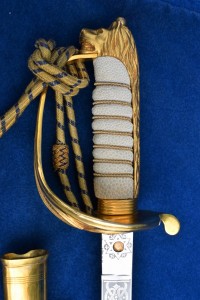 The back-strap has the lions-head pommel and white shagreen grip with gold wire wrapping.  There are no damages or losses to either.  Solid half basket guard with fouled anchor and folding clip to rear to secure sword in scabbard.  Naval knot in fine condition.  Overall the sword measures, in the scabbard, 37.1/2″.  Unsheathed the measurement is a nominal 37″.  The Blade itself measures 31.3/8″ from tip to the hilt.  At the ricasso it is 7/8″ across and 7/16″ thick.  The point is a spear tip and the blade single fullered.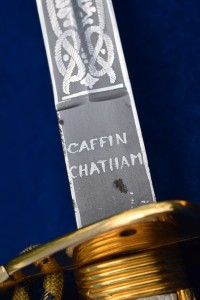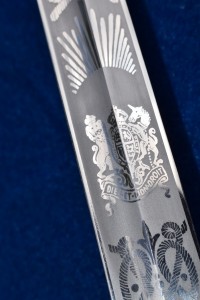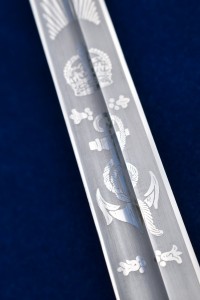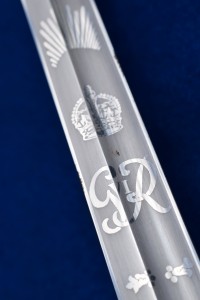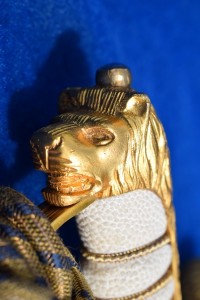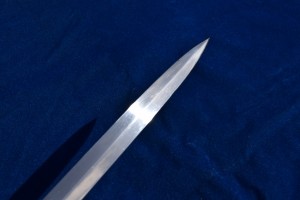 There is a clear proof mark with pressed brass disc within a six pointed star device.  The blade is etched with knotted rope designs and a blank panel.  Also present is the Fouled anchor and floral / rope designs.  The other side of the bale has a clear George VI cypher and crown.  On the ricasso is the makers name "CAFFIN  /  CHATHAM".  There are very minor spots where the plating has failed, mainly upon the high edges. Only one or two other minor spots of failure are present.  The finish is very good and mainly entirely intact and bright.  The knot is in fine condition with no fraying.  This is a highly preserved entirely usable Naval sword from a period where the British Navy really had to earn its crust and would make a fine addition to any sword collection.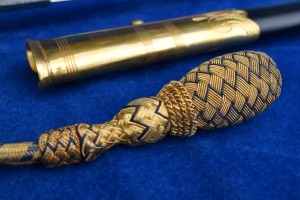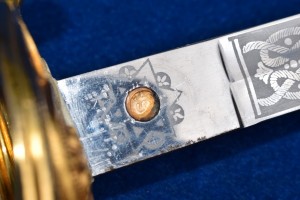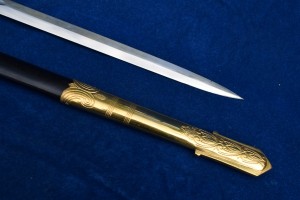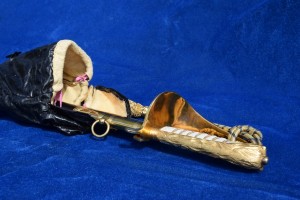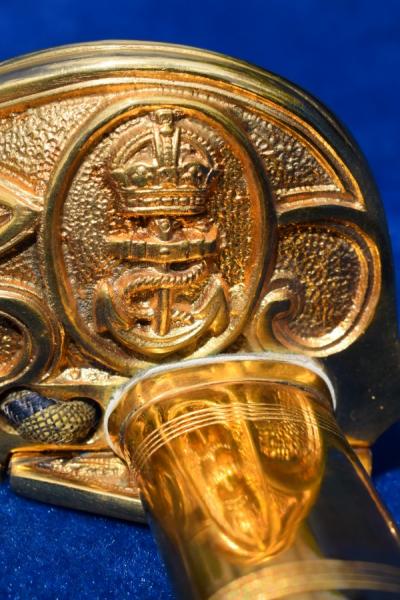 £ 645.
Comments Off