Created on January 5th 2008
Although most of these items tend to be highly collectible valuable items, just holding them and trying to aim these very tangible weapons makes you realise how skilled the users in days gone by really were. Add to this the wonderful craftsmanship, design and engineering skills that went into their production and an you can not fail to develope an insight into how far from our distant past we have really come…….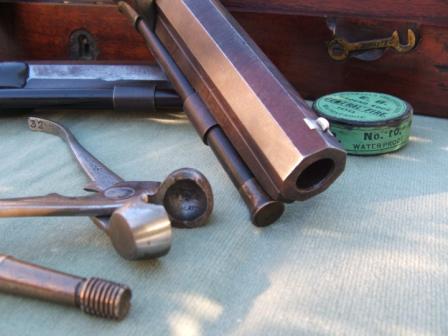 You should find over time the following appearing on these pages :
*Percussion single and multishot.  *Percussion revolvers. * Percussion Target and Officers Pistols.  *Pecussion Service Pistols. *Percussion Duellers. *Percussion Sawhandles.
*Flintlocks.  *Officers Duelers'  *Service weapons. *Private Weapons. *Boxlocks.
*Revolvers. *Service Revolvers. *Private protection and Concealled weapons. *RimFire and Percussion.
Items Found
Comments Off