Created on March 21st 2018
1858 Pattern Tower Percussion carbine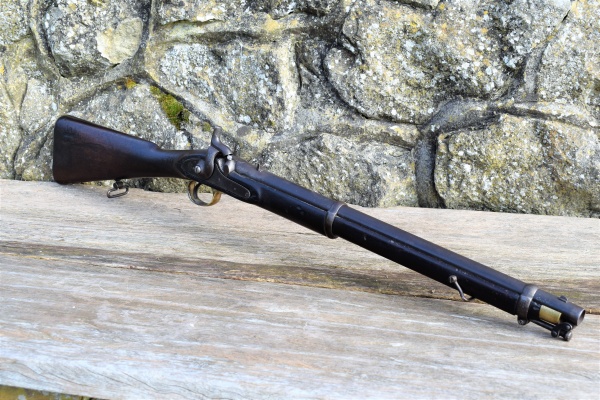 A good example of an Enfield Tower marked percussion carbine in .65 calibre.  Smoothbore with fixed sights and captive ram-rod.  This fine carbine measures a compact 36.1/2″ in overall length.  It has a round 21″ long barrel and a full length hardwood stock.  The butt face has heel and toe protection fitted in the form of shaped brass plates.  The balance of the stock is in good condition with only the most minor shakes visible in a couple of place.  The LHS of the butt is impressed with the figures " '48 /68″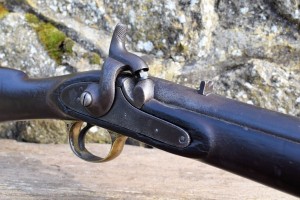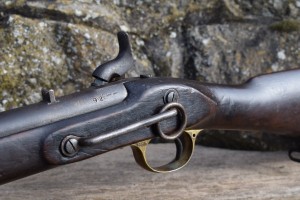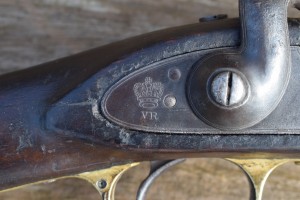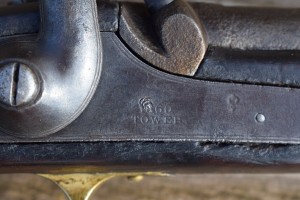 The stock furniture is brass and there is provision for a sling, both front and rear.  It also has the correct Enfield saddle ring and bar mounted obverse to the lock.  The captive ramrod will still come out from its channel, where it is stored and the swivel device mounted underneath the muzzle allows it to pivot into position for use within the barrel.  There are two barrel bands, each marked with "WD" acceptance marks and Enfield inspectors marks. The English walnut stock is very dark and shows all the dents and dings of military service.  Many of the screws have "WD" markings on them including the main tang screw.  Some corrosion from use, around the nipple (replaced) about the breech end of the barrel but a strong even patina to the balance.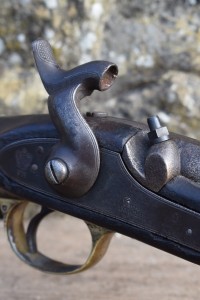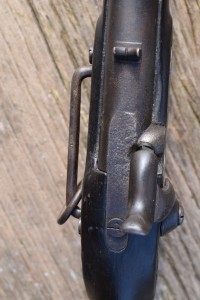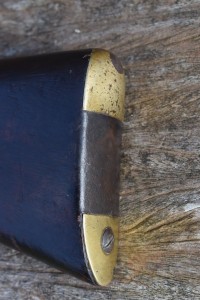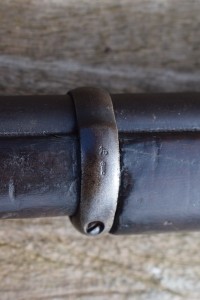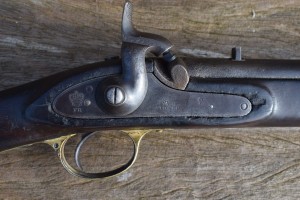 The number "92″ has been stamped into the breech over the original VR proof markings. Fixed sights for ease of use on horseback.  The lock-plate has a simple double boarder and a clear V.R Crown device to the rear.  Forward of the hammer is the date "1860 / TOWER".  The "18 " of the date is slightly damaged but is easily discernable with a glass.  It has not been altered – it is just bad luck that the damage has landed at that exact point on the lock.  Otherwise lock is fine and is of the two position type.  The hammer retains all of its original engraving and cross-hatching upon the thumb-piece.  There is some stock "chipping" around the lock and along the cleaning rod channel but, this occurred some time ago .  Replacement nipple in breech.  Trigger pull length is 13.1/4″.  On very close inspection it is just possible to see the Enfield cartouche impressed into the side of the butt with a clean "1″ underneath it.  It will take more time to determine the exact marking on the roundel, but that is all part of the research which could be carried out upon this weapon.  "WD" and Enfield inspections marks on front of brass trigger guard.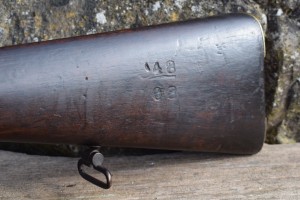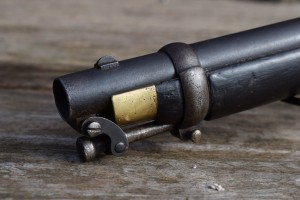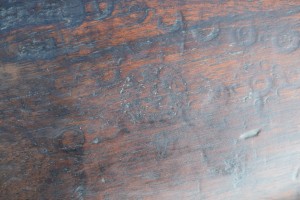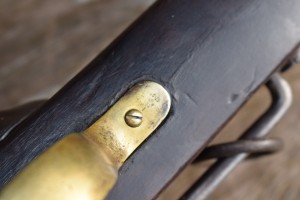 A good example of a carbine that has seen long service and most probably ended up in the hands of the native police or militia.  This carbine literally oozes history and warrants further research.
£ 875.
Comments Off