Created on June 16th 2010
Single shot Percussion Pocket Pistol By Twigg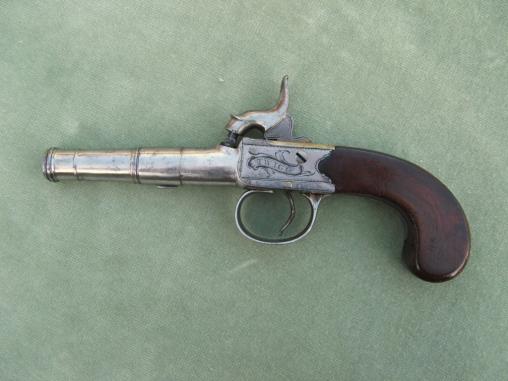 Overall length approx' 7.3/4″ Barrel length 3.1/4″ Approx' .45 caliber
Slab sided Walnut butt in good condition. Boxlock mechanism with sliding trigger guard safety. Trigger repaired.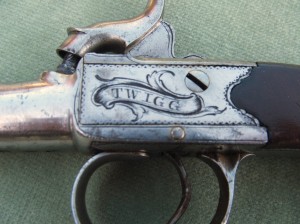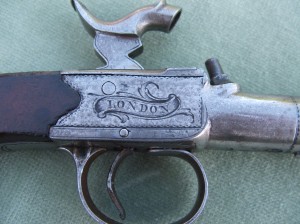 Left side of action engraved "TWIGG" the other "LONDON"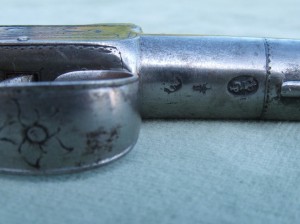 London proofs under breech. Turn-off cannon barrel frozen in position. Upper tang engraved. No finish remaining - Pistol in the white but showing little corrosion. Mechanisium in good working order.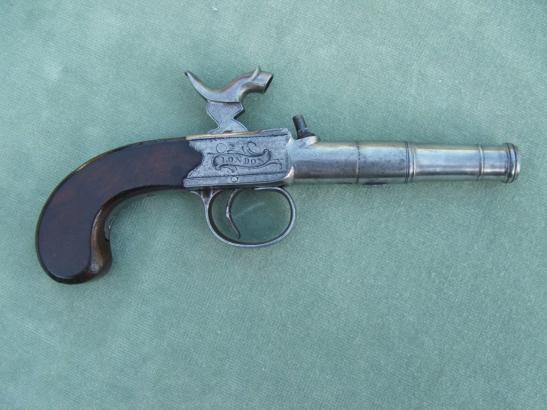 £565
Comments Off