Created on January 27th 2016
Subject:  Very rough Remington 1903 "Modified" US service Rifle:-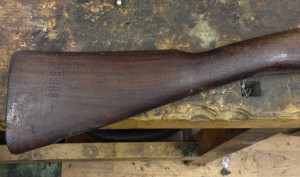 Before TLC Stock has raised grain, scratches, dings and dents and mixed finishes on surface.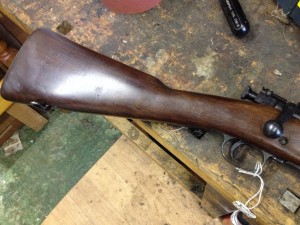 After some attention given.
The unknown number is still easily readable.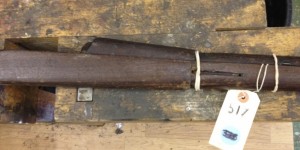 Mid-section of the fore-end,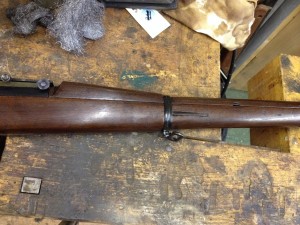 After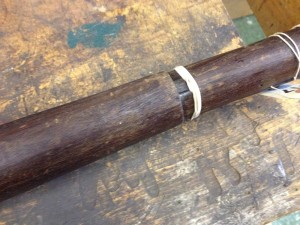 Before,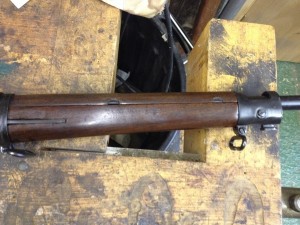 Front end, towards muzzle.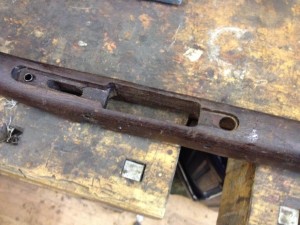 From the underside,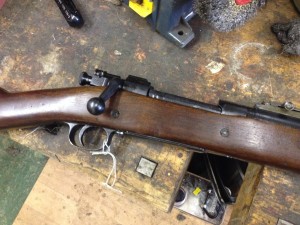 You get the idea. . . . .  .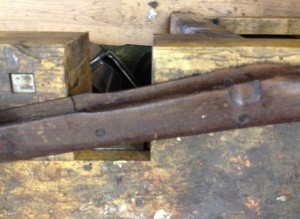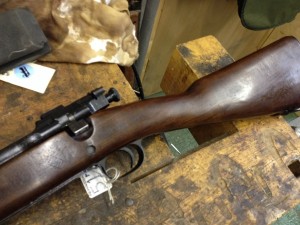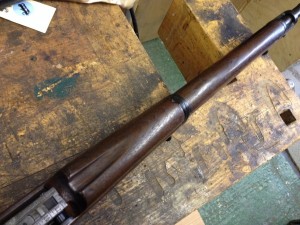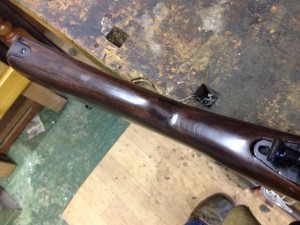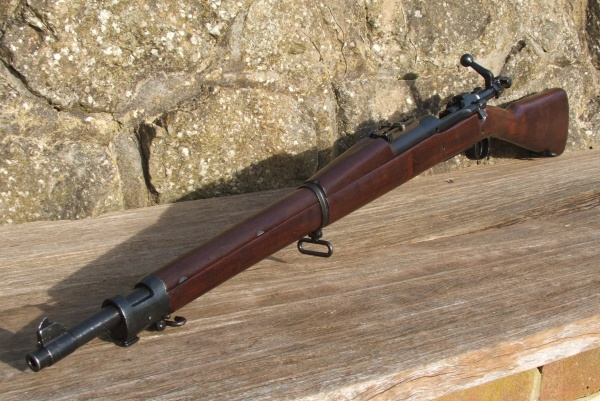 Finished and ready to go.  Please call to discuss any ideas or projects in mind, you may have about restoring the stocks of your particular rifle.
Comments Off