Created on September 25th 2017
A Winchester 1886 Lever-Action rifle with Octagonal Barrel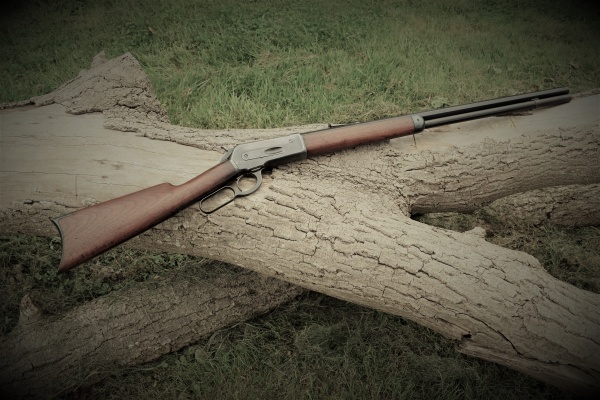 This fine Winchester is chambered in .38-56 (an obsolete calibre)   It has the serial number 103553 on the lower tang indicating production in the year 1895.  A classic Winchester lever gun with crescent moon butt-plate and full length magazine tube under an octagonal barrel.  Overall the rifle measure 44.1/2″ in length.  The barrel is 26″ long and the pull length is 13.1/4″ to center.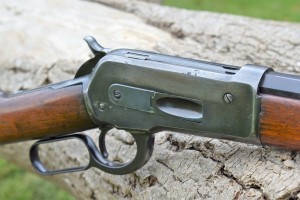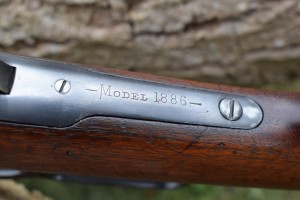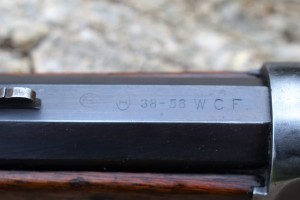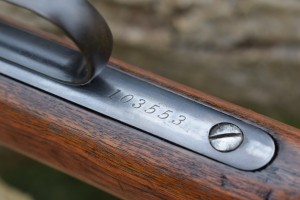 Stocked in American walnut in the classic Winchester sporting gun fashion.  The surfaces of the timber have a pleasing semi-polished patina to them with a few small dents and dings which it wears as testament to its long years of service.  There are no serious faults to the woodwork, wood to metal fit is excellent.  Crescent moon butt-plate appears to have been re-coloured as does the fore-end cap)  The upper tang has the model designation clearly marked into it reading "-MODEL 1886-".  The lower tang has the serial number  and in a much smaller text the patent dates; " PAT. OCT.14.1884 / JAN.20.1885″  The action is both smooth and satisfying to operate (though untested).  It carries quite a degree of finish with the main wear on the high points and above the sprung loading gate.  There is some mild pitting on the top angled edge of the RHS and some very mild patches on the LHS.  The underside is good and the lever sits flush along the lower tang when the action is closed.  Plain trigger, cross-hatched hammer spur, even trigger pull.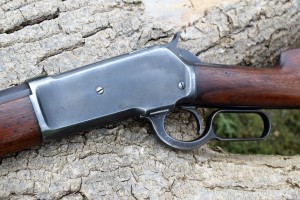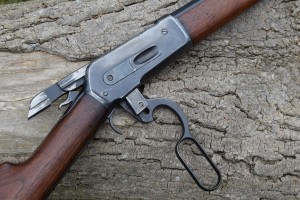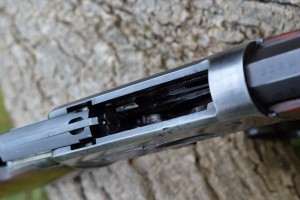 The octagonal barrel is marked with the calibre just in front of the receiver; "WP & P (Winchester proof marks) .38 – 56 W.C.F.  Standard buck-horn rear sight with removable insert.  The top flat of the barrel is marked as follows; " MANUFACTURED BY THE / WINCHESTER REPEATING ARMS CO. NEW HAVEN. CONN. U.S.A" The patent dates are repeated on the LH slanted edge.  The outside of the barrel is in very good condition with No apparent pitting or rusting.  The high points are straight, sharp and clean.  The bore is very good with uninterrupted  rifling all the way down.  If the collector who purchase this were to contemplate shooting it, after proof, there is a good chance that it would yield quite decent results.  (If it were to be shot it HAS to be put on your FAC)  "MARBLE / 2 S" front sight.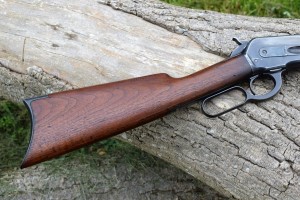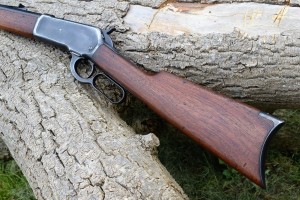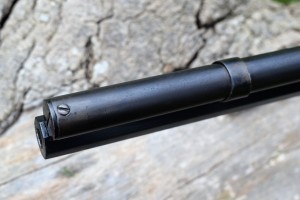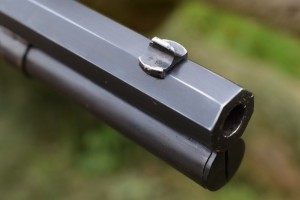 This is a fine, restored, classic Winchester and a part of the true American West which is a privilege to handle and own.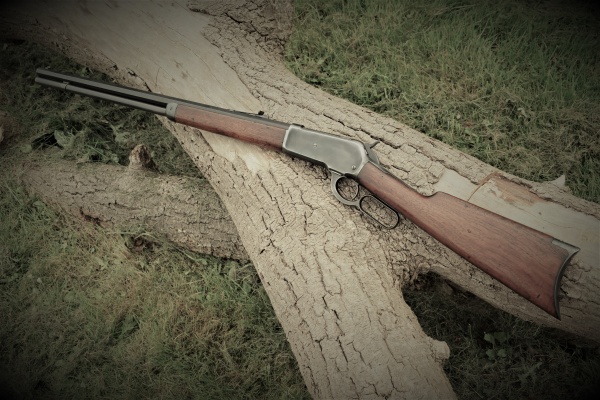 £ 2495…………..(SOLD)
Comments Off