Created on June 5th 2010
The famous P14 in WW1 Sniper configuration with a Winchester A5 Scope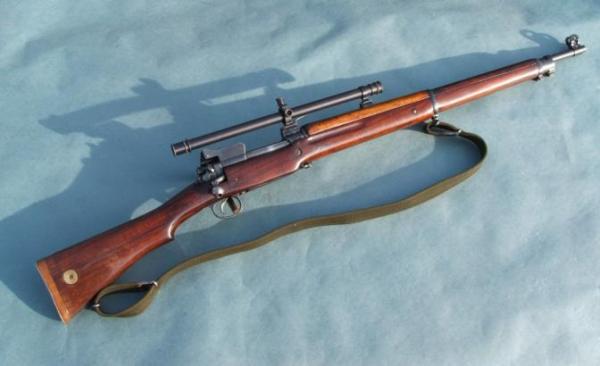 Built as part of the American Aid effort to Britian during World War One when the board of Ordenance  realised that Enfield could not meet he demand for rifles from the Army. 
Full length Walnut stock with butt ID disk and 1/2″ wood extention. Stock itself in excellent condition with very few dings or dents and in its original finish. Serial number W16662, "W" for Winchester. Produced between 1915 and 1917.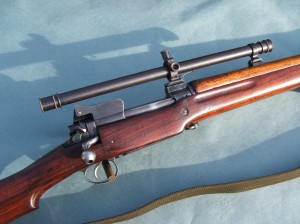 Matching serial numbers. Original .303 British caliber, bolt action, 5 shot internal magazine, based on the mauser action, 70 percent original blueing  remaining. Original rear iron sights still in position but rifle lacks volley sights.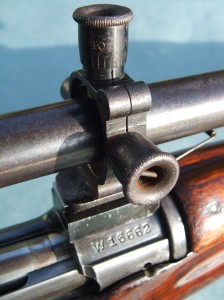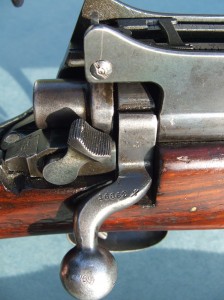 Good working order and good all round shooting condition, with rifling showing wear consumate with its age and use.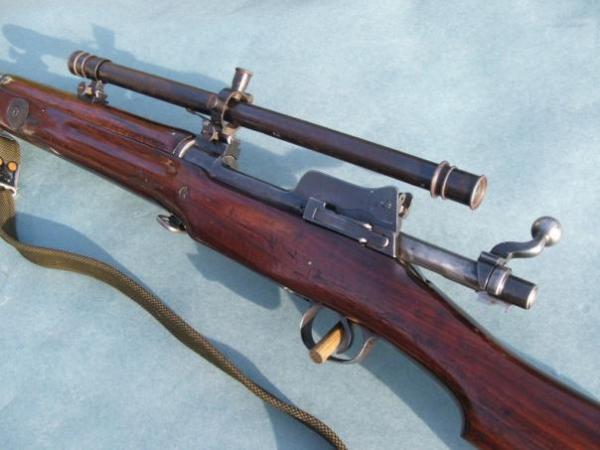 Correctly fitted Winchester A5 1905 telescopic sight as fitted to WW1 era rifles. Optics and adjustments in good order. Horizontal and pointer graticule with sprung external gimal zeroing adjustment in good working condition.
£1350. 
Comments Off