Created on September 24th 2015
A very good commemorative Mauser Gew 98 in 8mm Mauser
A superbly produced reproduction Gew 98 by Mauser.  Serial number 19980713.  Chambered in 8 x 57 Mauser with a 5 shot internal magazine.  Stocked in an excellent piece of walnut with short hand-guard.  True to the original the action is finished in bright steel with the roll stamp engraving picked out in black.  This thoughtfully produced rifle is faithful to the original in almost every detail.   This is a dead-ringer for the rifle which the Imperial German forces of the Kaiser stomped across Europe with at the time of the First World War.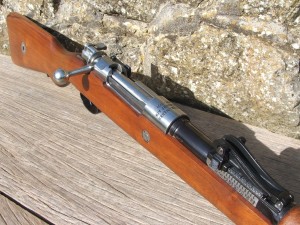 The blued finish is of a very high standard and has some tone to its colour. There is also a strong nitre-blue in the blueing of the trigger and bolt release spring.  The stock is well finished with a smooth semi-mat sheen to it.  It has a steel butt plate and a steel unit marking disc on the side of the butt-stock.  The butt is fitted with the correct early sling mount just behind the semi-pistol grip form.  All the parts are numbered to the rifle and match.  It is equipped with the old type ramp rear sight, where the figures are clearly picked out in black and the sight slides easily.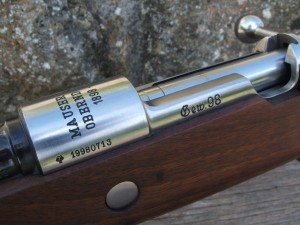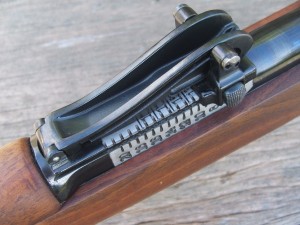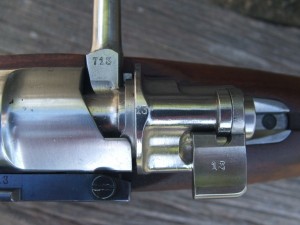 The receiver is clearly marked " MAUSER – WERKE / OBERNDORF A/N / 1898 – 1998″  The action side wall is also correctly marked in the gothic script of ther original "Gew 98″.  The mid barrel band and the front wide band with stacking hook are well blued but lack the serial number of the rifle.  The trigger guard and floor plate are marked with the last digits of the serial number.  The rear facing slope of the fore-sight black is cross hatched to reduce glare.    The rifle measures 49″ in overall length.  The round blued barrel is approx 29.3/8″ long.  The front end is equipped with bayonet fitting and a dummy cleaning rod.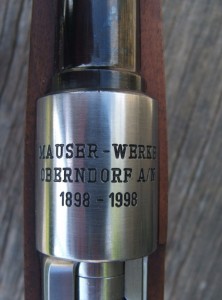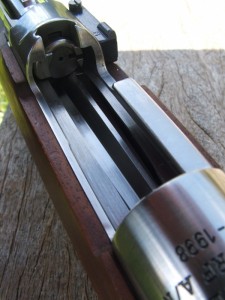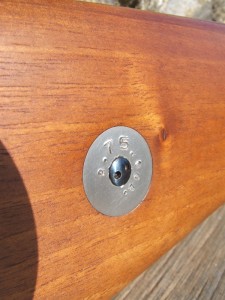 The action is very tight as brand new and the rifling perfect and bore clean.  A chance to shoot a First World War German Infantry rifle as it came out of the workshop, and a collectible for years to come.  The rifle comes with its original test card and instructions etc in German.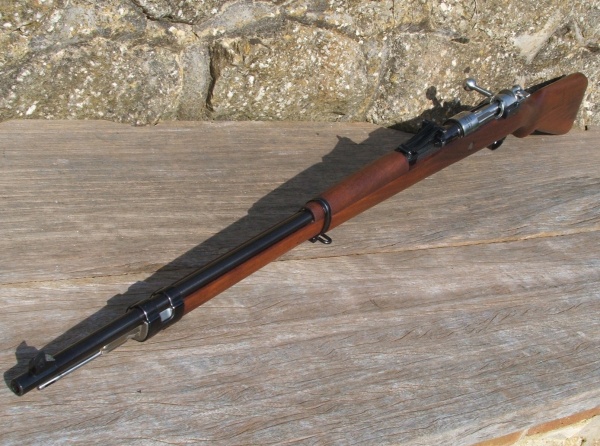 Stock No' f 499
£ 998…..SOLD
Comments Off