Created on November 10th 2011
A German built Mauser K98 Infantry Rifle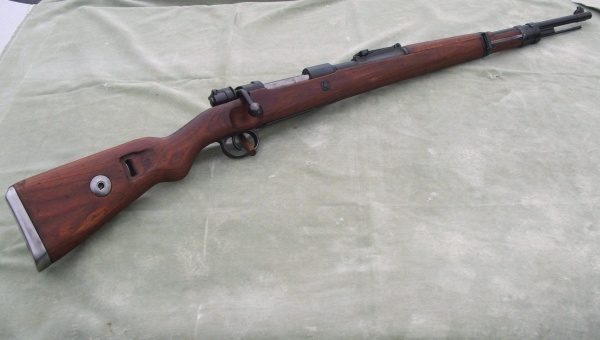 Of standard World War Two military configuration in 7.92mm (8mm)  43.1/2″ overall.  Barrel 23.5/8″ (600mm)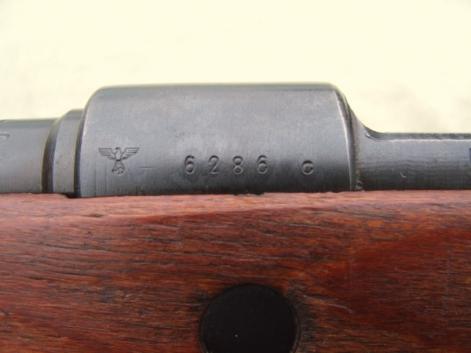 Serial number 6286c on LHS of breech with one clear waffenamt, (clear eagle with spread wings over the swastika.)  The breech also has the manufacturers code stamped on to the top "byf" for Mauser-Werke, Oberndorf on the Neckar.  The date of manufacture "44″ and the waffenamt eagle over 135, the Obendorf  inspectors stamp is also clear.  The action bears the model designation "Mod. 98″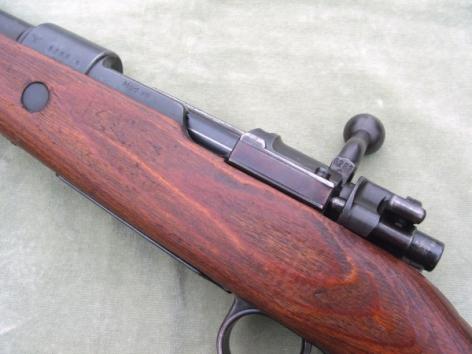 Unusually this rifle has retained its original bolt which is numbered 6286c on the bolt handle lump.  The bolt shroud and the flag safety have a different but close numbers on them, 6186 which suggests assembly at the same location. The extractor spring has the correct "86″ stamped on it. The forward sling band has a different number as does the nosecap. The cleaning rod is not numbered.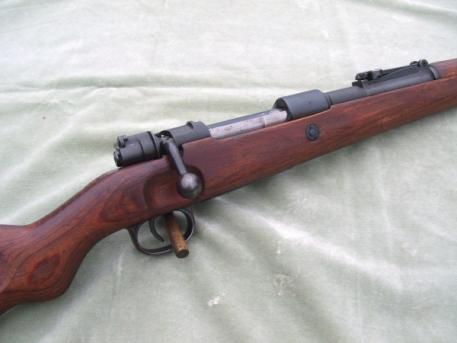 Underneath the stock the rifle retains its original pressed steel trigger guard and floor plate with waffenamts and serial numbers clearly shown.  The main fixing screws for these have the back up locking screws installed.
The stock is the laminated wood type, produced from beech wood which proved stronger but heavier. It was much easier for the manufacturers to source from local mills.  The recoil stock bolt is unmarked and the rifle is fitted with the cupped steel butt plate which did a great deal to protect the timber stock.  The rifle also has the bolt strip down disc and slot for the leather sling.  The standard rear sights are numbered to the gun and although there is provison for a foresight hood, it is absent.  The barrel at the breech end partly shows the barrel makers code – the full code is partially concealed by the stock.  Other inspectors stamps are also visible.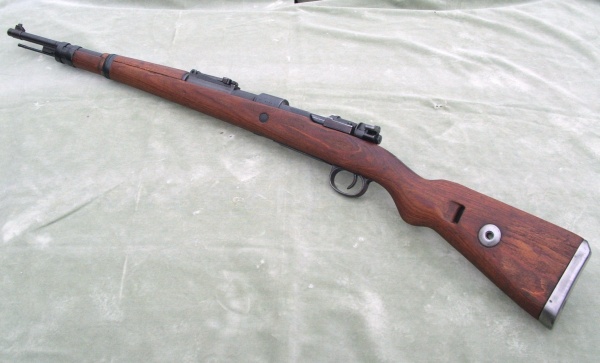 The finish on the gun as a whole has lasted very well with about 95% of the blueing remaining. The only really noticable worn areas are the extractor spring and trigger guard.  The stock is also fairly undamaged with only very few dings and no signs of delamination.  The bore is strong with no pitting and the action fine.
£850.
Comments Off