Created on June 10th 2014
Full Length Infantry Gewehr 98 Rifle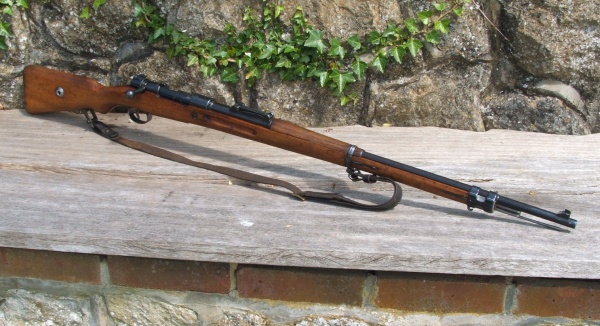 This rifle started life as a regular World War One German Infantry Rifle.  In subsequent years it has been modified by the German Arsenals to later specifications.  It still bears the "S/42″ stamp which indicates the later work done at the Oberndorf plant.   It is chambered in 7.92 x 57 (8mm Mauser)  It has an internal 5-shot magazine and the standard Mauser straight bolt action.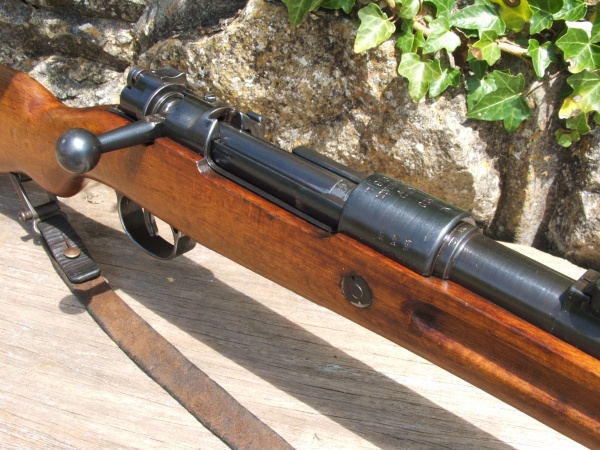 Overall the length of the rifle is 49″. The barrel is 30″ long and the trigger pull is just under 13″.  The receiver is marked with a "Star" design which indicates use of ancillary parts from other manufacturers.  Below that it is marked as follows; "1920 / Crown design / SPANDAU / 1916/17 ."  The action side wall in marked "Gew 98″  The same side of the receiver is marked with the serial number "6334 a",  on the same side of the barrel is marked with the matching number.  The straight handled bolt is numbered to another rifle.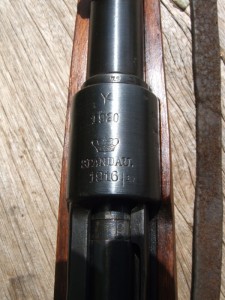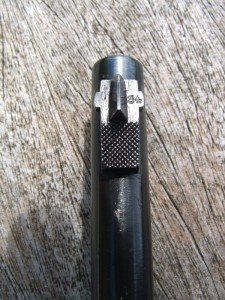 Forward of the receiver are mounted the rear sights.  These are not the early high ramp World War One type, but a later more modern type fitted to later weapons.  These later sights are graduated to 2000 meters.  The S/42 stamp and two waffenamt stamps are forward on the other side of the barrel, below the sights.  On the opposite side to the serial number the receiver is marked with the rifles original Imperial inspectors markings.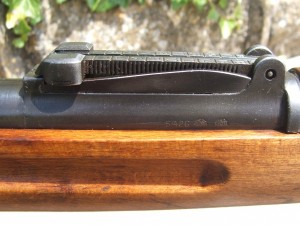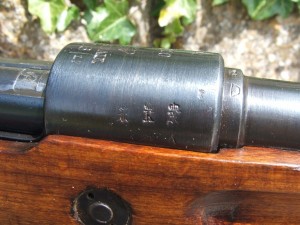 The full length semi-pistol grip beech stock has finger grooves in the fore-end and a short hand guard on the top of the barrel which runs up to the mid-band.  The butt-stock has a flat steel butt-plate and a bolt strip-down disk fitted.  The rifle currently, has a genuine first world war German leather sling mounted by the correct rear strap fixing which is available at extra cost, or can be left.  The fore-end cap has a bayonet lug and inserted in that the correct full length cleaning rod.  The trigger guard and magazine base are secured by the correct screws, with the locking screws in position.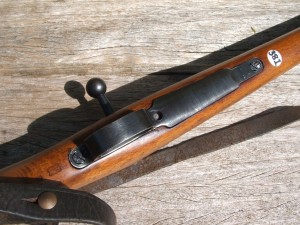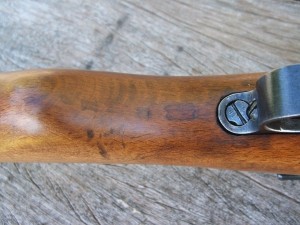 The front sight has a cross-hatched sight block which is designed to reduce glare.  The front blade mounted in that block has a register mark to ensure zeroing of the rifle.  In general the rifle is in good condition but looks to be re-finished, perhaps mechanically, by machine.  To this extent the refinish could be an official Arsenal refinish.  The stock is in good condition with very few dents or dings considering its long life so far.  The bore is in good condition and the action fine.  The rifle has been London proofed in 2014.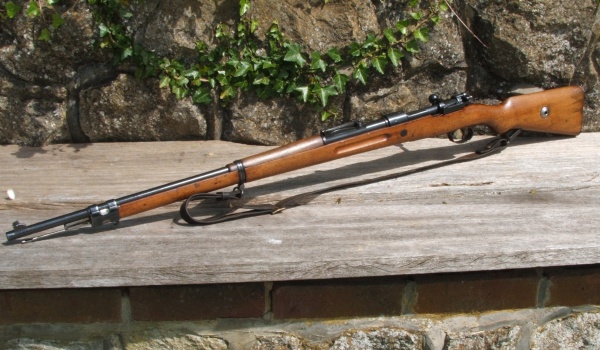 Stock No'  f  381
£1050…………SOLD
Comments Off