Created on September 28th 2009
An excellent Gew98 Rifle with matching numbers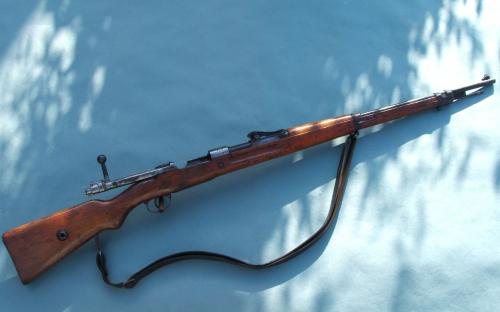 Serial number 153, suffix f. 7.92mm caliber.
The top of the receiver is marked "WAFFENFABRIK/MAUSER A.-G./OBERNDORF A/N/1918″ The side wall with "GEW98″ also with serial number and armoury mark.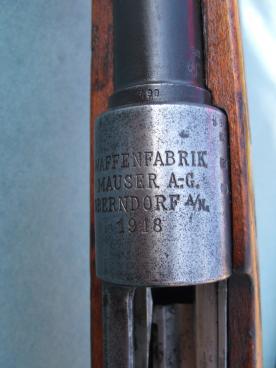 All parts are either marked with the full serial number or part of it down to the trigger guard screws which have "53″ stamped on the heads. The stock is also marked with the serial number and Imperial inspection marks. Straight bolt, correct leather sling and mounts. Correct ramp rear sight. Cleaning rod not numbered.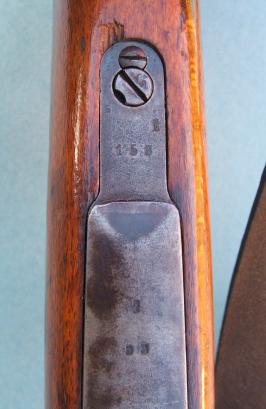 Very good action and clean strong riflled bore. The receiver is correctly in the white showing some about 50% corrosion and discoloration. The barrel and furniture are either grey/brown or plumb/blue. The stock has a fair amount of denting and scratches due to normal use with a small area of filling infront of the left finger groove. To this end the lines of the stock are not comprimised by the evidence of usage with the weapon is displaying.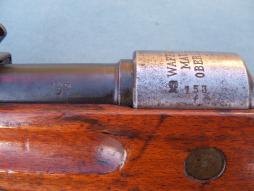 This item would be a pleasure to own for a shooter, or collector.
£675.00
Comments Off