Created on November 9th 2011
An interesting link in the Mauser chain of development the "STANDARD MODELL"  in 7.92mm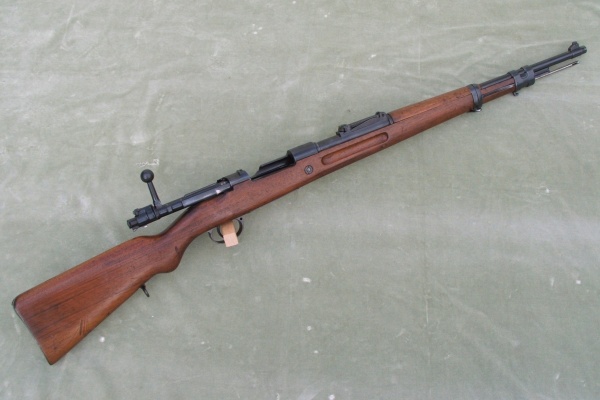 This is the link between the Gew 98 and the K98 Riechspost Model. Produced between the wars when Germany was under close scrutiny over the weapons she was or wasn't supposed to have.  This rifle was most probably produced at the Mauser Works Oberndorf and then shipped in separate parts to be assembled in Switzerland at the plant in Kreuzlingen.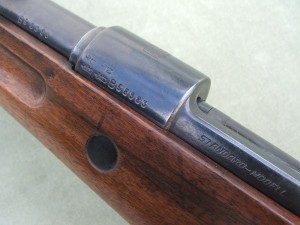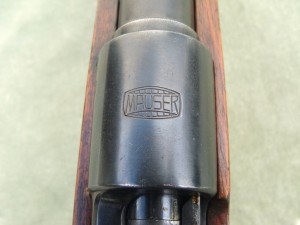 Serial number B58983, thought to be produced in the early 1930s.  The breech bares the "MAUSER" banner but no date.  The left hand side of the action is marked "STANDARD MODELL".  The serial number is clearly readable on the left hand side of the breech and repeated on the barrel beside it.  There are also clear early German proof marks but no waffenamts, as is correct for this weapon, as the K98 as such had not yet emerged to be adopted by the army.
The finish on this weapon is of a high commercial grade and has stood the test of time well with little or no appreciable wear.  The blueing is strong and deep with a good shine especially over the breech and action.  The bolt is the correct early straight handled type, but the serial number is different.  This is also well blacked and shows little sign of wear or use.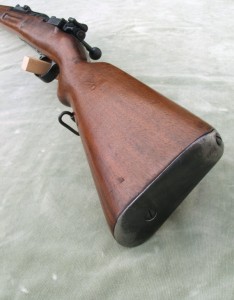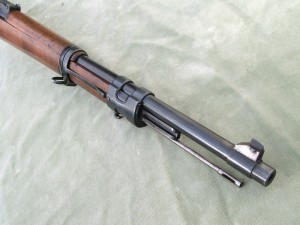 The rifle has the correct rear sights with some markings under when folded down. The fore-end  mid-band carries the sling swivel underneath and also helps retain the spring assembly which retains the nose cap.  The rear sling swivel is also under the stock as with its predesessor the Gew 98.  The fore end cap has the fixing for the bayonet.  It retains the shortened cleaning rod and is of the correct "H" configuration.  The fore sight has no provision for a sight hood.  The barrel and bands all display a very good level of blueing and finish.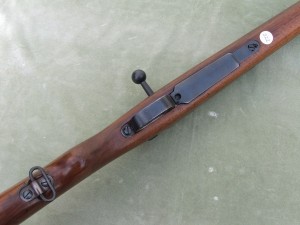 The stock is of solid walnut with the grasping grooves about midway up the fore end.  There is no cut out for the bolt head – correctly. The butt-plate is of the early flat type with a good amount of finish remaining.  The trigger guard is secured by two large screws with locking screws and is numbered to the gun. The action is fine and functions smoothly the bore is good with strong rifling and no pitting.  There are no waffenamts on this rifle.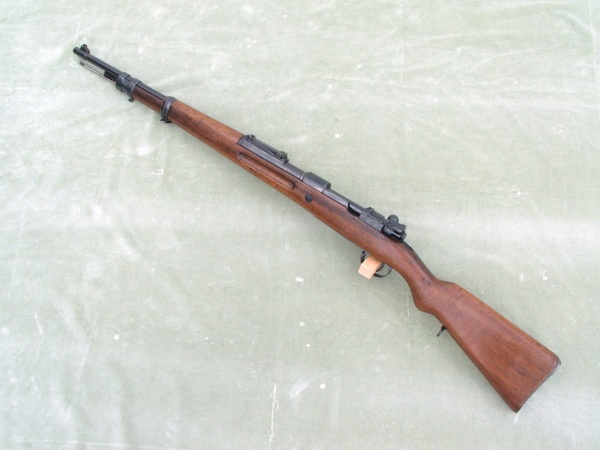 This is a rare opportunity to obtain one of the K98s' older relatives that might be easily overlooked
Stock code f 222.
£ 500………SOLD

Comments Off