Created on November 6th 2012
A good Standard Model Mauser in 7.92mm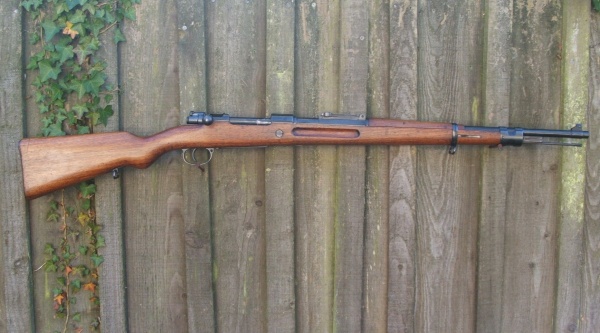 Serial number B59195.  Plain "MAUSER" banner on breech – no date. Commercial German proof marks. Overall length 43.5/8″  Barrel length approx 24″.
Excellent commercial blued finish all over, some minor loss to heel of steel butt plate.  Very good early finger grooved Walnut one piece stock and hand-guard.  No cartouches or other markings on stock.  Chambered in the standard 7.92mm with five shot internal magazine.  Date of production 1938.
Blued bolt with straight handle and flag safety to rear.  Bolt removal catch to rear of action.  Milled steel stock fittings include a "H" shaped nose cap with stacking hook.  Milled barrel band and stock mounted lower sling swivel.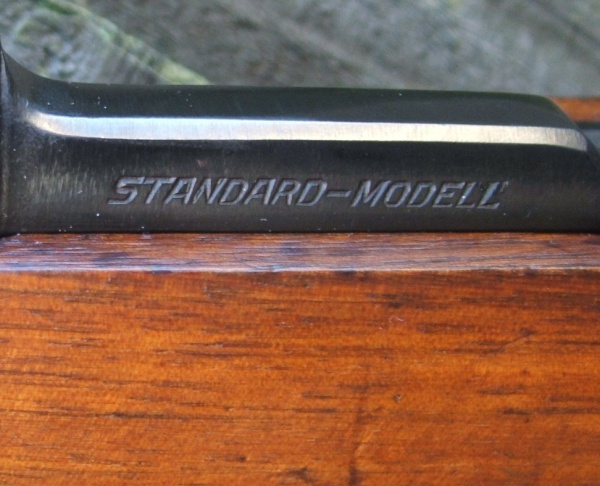 The fore-sight is mounted on an early ramp with no allowance for a sight hood.  Standard bayonet fitting lug and cleaning rod.  The finish on all components is extremely good, as expected from an early commercial "export" model.    Mausers' improved rear sight with "K"  (Karbinier)  marked spring.  Single recoil stop cross bolt un-numbered.  Trigger guard locking screws inplace.  Bore good, action mechanically fine.  London proofed 2012.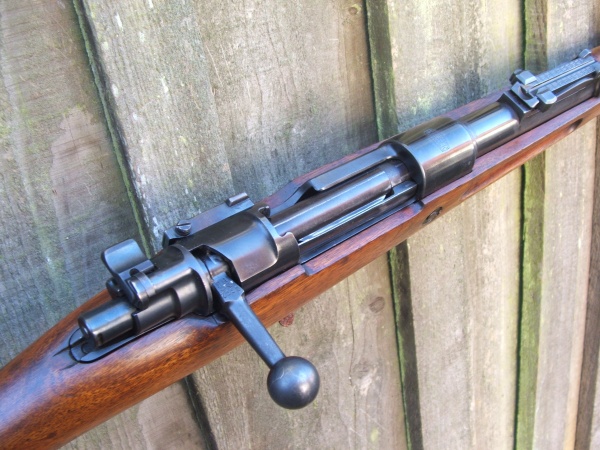 Stock code  f 283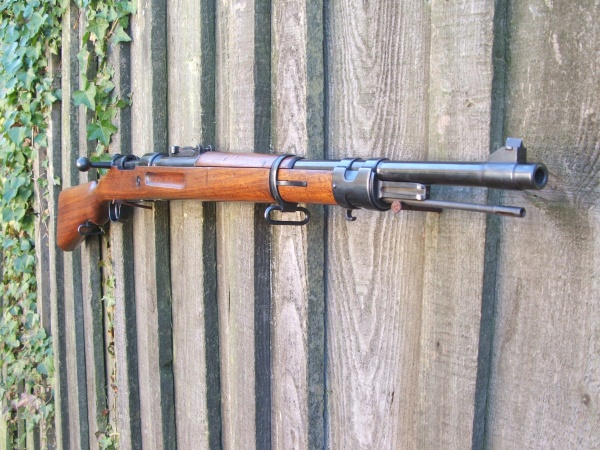 £795. reduced to £ 685……SOLD
Comments Off