Created on September 29th 2013
Standard First World War Issue German Mauser Model 98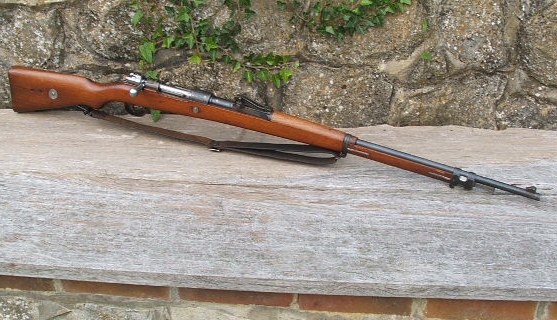 As issued to German infantry in the Great War, unfortunately this rifle had to be deactivated, but a good matching example all the same.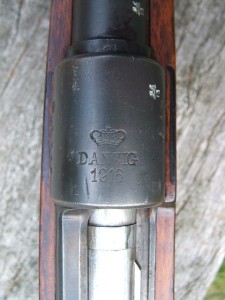 Walnut stock and hand guard with Imperial German cartouches on butt side and at semi-pistol grip.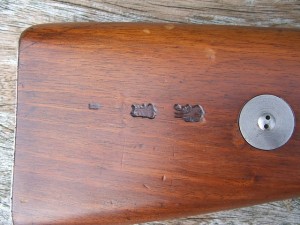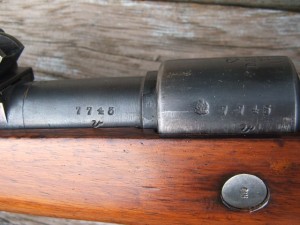 Good bluing, bolt in the white with matching numbers on stem.  The barrel the action and the sights all showing the correct number as does other parts of the furniture on the stock.  Serial number 7443 U.  The breech clearly marked with the makers name and date of production.  "Crown  /  DANZIG  /  1916″.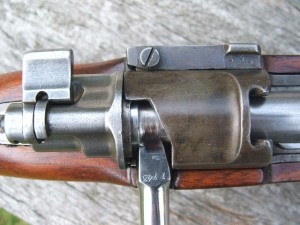 The rifle comes with a sling and fittings plus a London 2013 deact' certificate.  ID disk on butt is unmarked.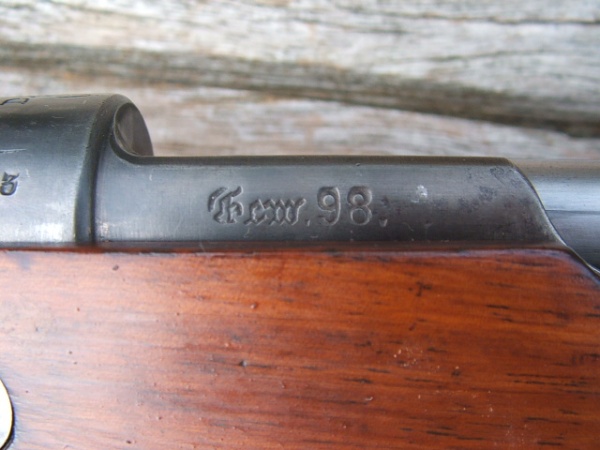 £ 695.
Comments Off