Created on February 28th 2008
A Good Example of a U.S. M1 Helmet.
Standard production. Steel outer covered in camo cloth and webbing band. Synthetic reinforced inner skin and standard leather and webbing liner inside.
                         Chin strap fixing missing but apart from that a fine example of the iconic M1 helmet.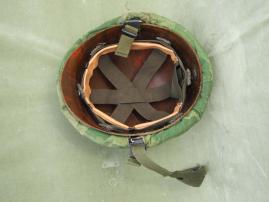 £ SOLD
***********************************
WW1 Period "Doughboy" Helmet.
Unusual for its immediately striking handpainted four-coluor camoflague. Applied by the troops in the trenches to break-up the silhouete of the head and typical of the First World War. Size marked in liner 6.7/8″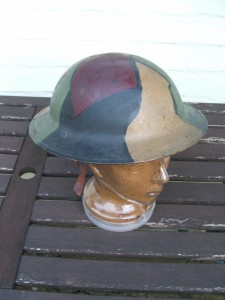 The inside still the issue olive-green applied by spray. Leather paded liner AF with material inner, inscribed "Ward" in pencil. Chinstrap present but broken. The Helmet is stamped with the code "4C191″ under the rear flared edge. Un untouched example of the WW1 Doughboy helmet.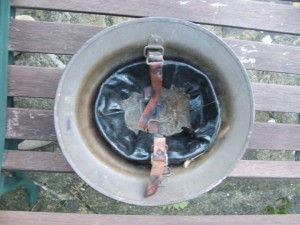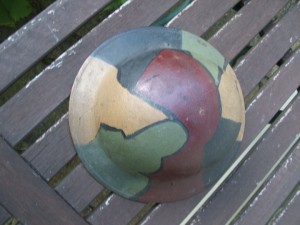 £260. REDUCED TO £185
****************************
Standard British Brodie Helmet .
WW2 period. Complete. Olive green – pitted with light rust. Liner marked "TTC II/1940″ Size 7.1/4″  Webbing chinstrap complete.  Indistinguishable stampings inside helmet at rear and right side.       £35.
Comments Off