Created on September 4th 2017
 A fine Brownings Patent Takedown Semi-Auto Rifle SA-22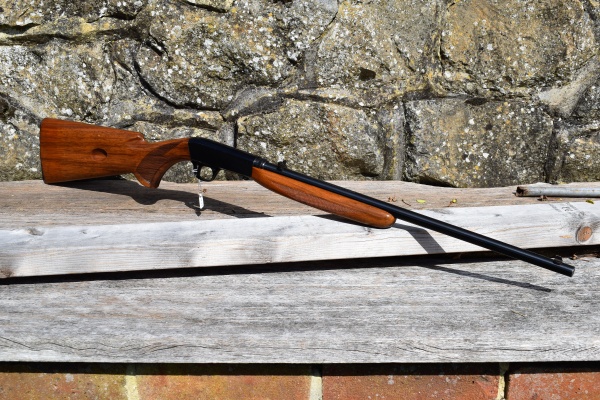 Super little .22LR take-down rifle in great condition.   Overall length 36.1/2″ stocked in a light toned walnut.  The barrel is 19.3/8″ long and the trigger pull is 13.3/4″ in length.  The action is blued and in fine condition with only the slightest high edge wear visible.  The top of the action, adjoining the butt is marked with a clear "Belgian Tower" proof mark.  The balance is the action body is unmarked except for the slide, underneath, by which the rifle is cocked; this is marked with three clear proof-marks one of which is, once again, the Belgian Tower. There is a cross trigger safety mounted on the front of the trigger guard.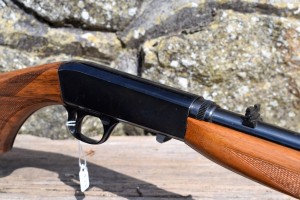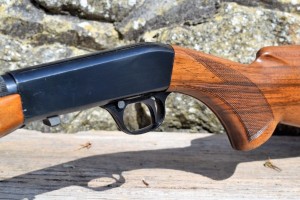 This rifle breaks -down  for easy storage or transportation.  A threaded join is located at the breech with a locking catch under.  Once released the catch allows the rifle to be turned through 90 degrees, at the join, and the two main parts separated.  The barrel and the fore-end come cleanly away from the action, which remains fixed to the butt-stock.  The serial number is marked on the underside of the barrel, just in front of the nose of the for-end, " 75189″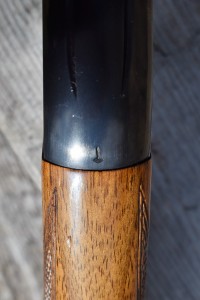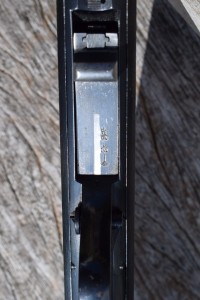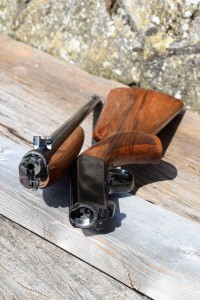 This being a semi-auto, it requires a magazine from which to feed.  This is a sprung tube-type which is within the butt.  To load, the tube is retracted rearward until the front clears the loading opening, in the RHS of the butt; rounds can then be fed in from the side until the required amount are loaded then the tube pushed back in. This in turn, supplies pressure to the waiting ammunition and forces them forward as required.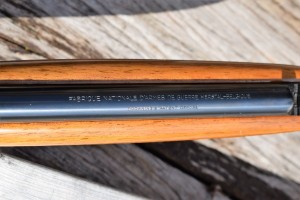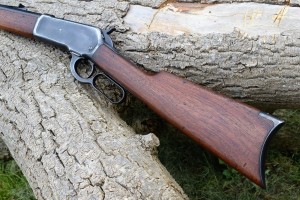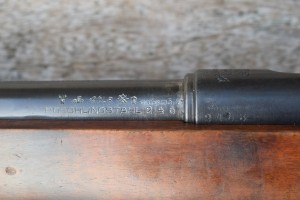 The top of the barrel is marked as follows: " FABRIQUE NATIONALE D'ARMES DE GUERRE HERSTAL-BELGIQUE  /  BROWNING'S PATENT DEPOSE".  Then to the left of the adjustable, flip-up open sight "22 LONG RIFLE SMOKELESS".   Dove-tailed front sight with blade.  The timber is in good used condition and finely chequered at the pistol grip and for-end.  There is no deterioration to the patina of the finish.  The blueing is a good strong commercial finish which has lasted well.  The action is smooth and functions perfectly.  The bore is very good -clear of pitting or misting.  This is a great vintage .22 semi-auto from one of Europe's finest makers which would compliment any collection.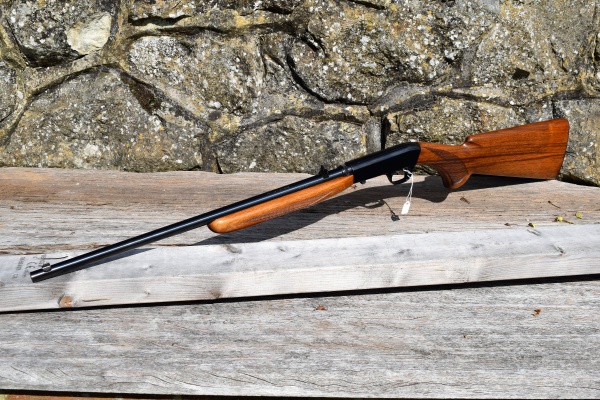 Ask for Stock No'  f 674
£ 200.   SOLD
Comments Off