June 23rd 2009
Posted under Events
The next serious outing for all the Interesting Firearms will be The Imperial Meeting at Bisley over the weekend of the 11th &12th of July. … BE THERE and don't forget your Fire Arms Certificate.
The Krag for sale is one of the best I have seen, the colours in the action and the quality of the stock is wonderful.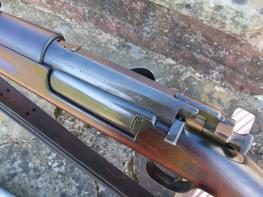 All the 1903s have excellent bores – get back to the skills of shooting.
See you there.
Comments Off