October 14th 2014
Posted under Events
The Trafalgar 2014
Yes, folks its that time again.  Time to trudge through the falling leaves and brave the wind and rain to a tent barely held down by its pegs.
The BY SWORD AND MUSKET ROADSHOW will be wheeled out again containing all the usual goodies.
Come and see us at Bisley this weekend where we can basically "TALK GUNS" without having to mutter under our breath for fear of being taken out by roaming do gooders or police swat teams.  A place where political correctness can go whistle !
There will be a full display of military and some early nineteenth century firearms to closely inspect. And, when you form that unbreakable bond with the gun you have been looking for for so long, a chance to take it home or reserve it.
Two weeks ago By Sword & Musket stalled out at the Ardingly Autumn Game Fair and spent the weekend spreading the message. (and explaining whats really out there for new interested parties to indulge with.)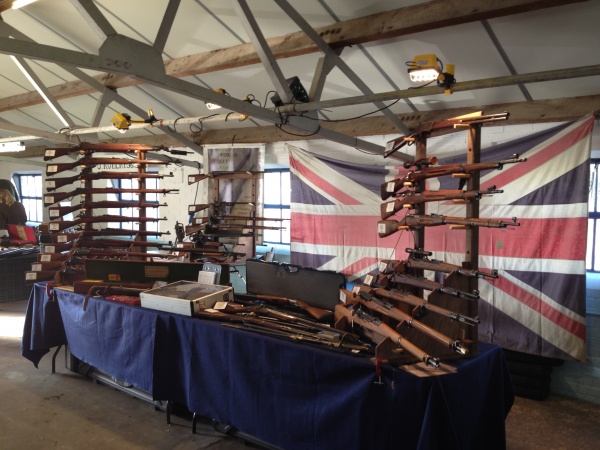 See you Bisley.
Comments Off