July 12th 2013
Posted under Events
Just like to say it was good to see all the old faithfuls turn up at Bisley for the Imperial over the weekend of the 6th/7th of July.
Despite steaming hot temperatures we all just about survived and a decent amount of trade was partaken of.
A couple of extremely interesting sniper variants came in, and that is all I am prepared to say at this moment in time; some research is required before release ..!
With the help of all concerned I was able to put on the largest display yet of superb quality rifles, and the feeling that like goes to like felt quite strong as during the show I was offered some really interesting items for resale, so watch this space; your golden fleece may yet appear..!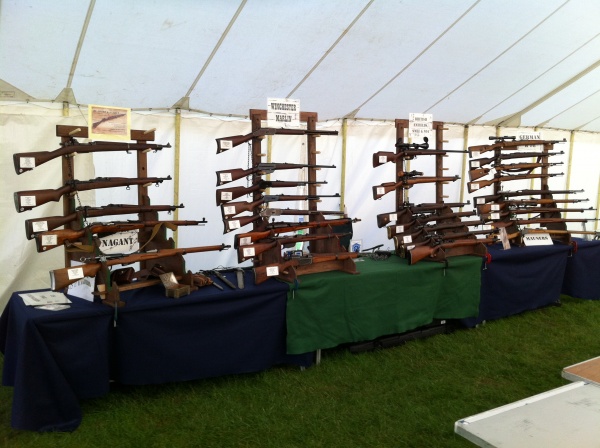 Comments Off