Posted under Events
By Sword & Musket are returning to Bisley with as stronger a selection than ever before.
Lookout for the red & green tent.  By Sword & Musket will be in position so you can view as much of the current stock as possible, just outside the Pavilion for the entire show period. Also included will be a good collection of pieces from the most recent shipment just in from America and freshly proofed.
As usual there will be the a wide selection of Classic Collectible rifles from around the world and throughout the ages.
There will be a strong representation of American and British Service Rifles.  American lever-actions from both Marlin and Winchester.  It goes without saying there will be a full selection of Springfield 1903s'
Naturally the European contingent will be represented by Mausers' from Germany and Sweden.   The isle of England produced some Nazi stopping Enfields' that were quite good – which will be represented.
The high tech department will be covered by the famous Schmidt-Rubin straight pulls of the Swiss.
Please make sure you come and visit us, even if it gets a little crowded in the famous tent at least pick up a card and get in touch later.  We look forward to seeing you and talking "guns".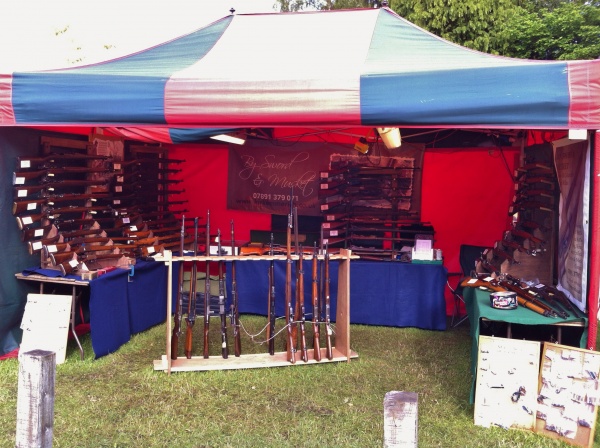 Comments Off