Posted under Events
Sword and Musket  returned to Bisley  for the 2015 Pheonix Fair.
Once again a great Fair with a good turnout, lots of good chat and trade accomplished in the space of three days.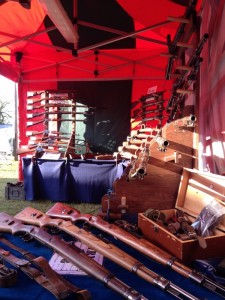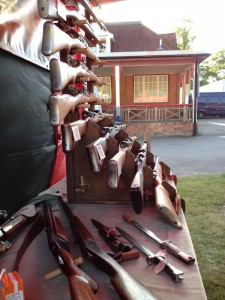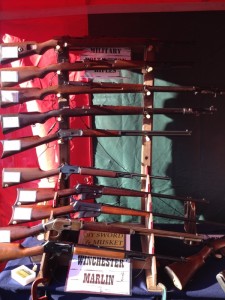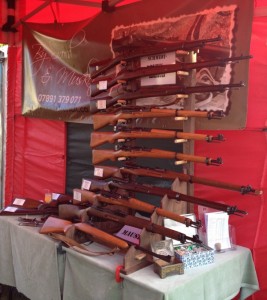 We were outside in our the now infamous green and red tent enjoying all that the weather could throw at us, but actually it was pretty good.
Many Thanks to Shaun of the Bisley Pavilion who organised this successful gathering and Long May it Last.  We will definitely see you all there again next year.  It should be noted that this  vibrant and successful fair is under threat from the "Powers That be"  and all support should be directed in its area should the need arise at some future date,  it could well be a watch this space situation .….literally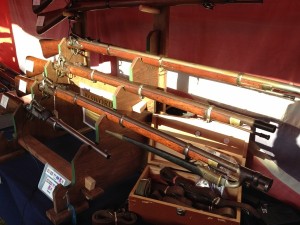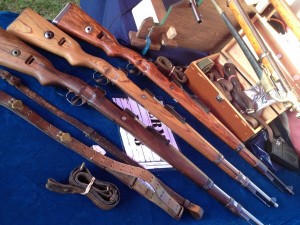 Pictured above here are the two re-barreled K98 rifles.  They came in as matching rifles – a rare thing these days but, the bores were completely exhausted.  So what to do ?  Easiest  soultion "De-activate" but this is contrary to our mission statement.  So brand new barrels were sourced from Walther-Lothar and professionally fitted.  We wanted to see what the general reaction to this would be from the shooting crowd and they were well received. So much so, they have both gone now.  Seen here in the white, it is also possible to have the same blued. So, two lucky new owners now have the laborious task of running in two perfect new barrels on their genuine K98s – what a drag !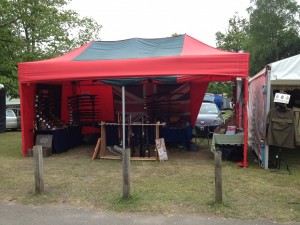 …………………..Inquire Within…
Comments Off